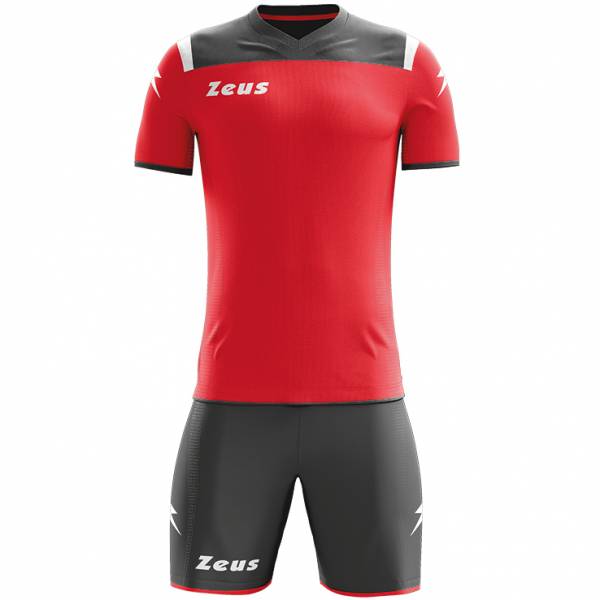 Hot Deal! Already 17 sold within 24h!
Zeus Kit Vesuvio Football Kit 2-part red gray
Item number:

70020376-70020366
What's gone is gone!
Big brands for small prices, every day
Everything available from stock
In stock, delivery time 4-14 days within Europe
Brand: Zeus Material: 100% polyester Set from Jersey and Shorts Brand logo on the side of...
more
Description
Zeus Kit Vesuvio Football Kit 2-part red gray
Brand: Zeus
Material: 100% polyester
Set from Jersey and Shorts
Brand logo on the side of the sleeves and trouser legs
Zeus - lettering on the right chest and right trouser leg
V-neck
Short sleeve
breathable mesh inserts (Jersey and Shorts)
elastic waistband with drawstring
Shorts with inner lining
light, elastic and quick-drying material
Colourblock - design
comfortable to wear
NEW, with label & original packaging