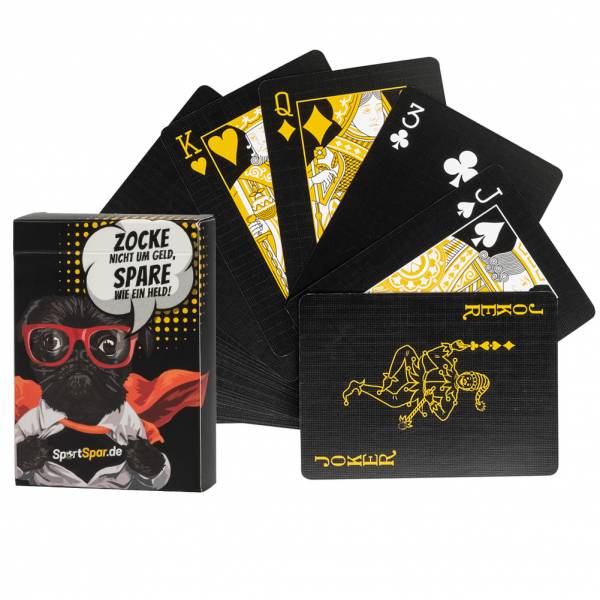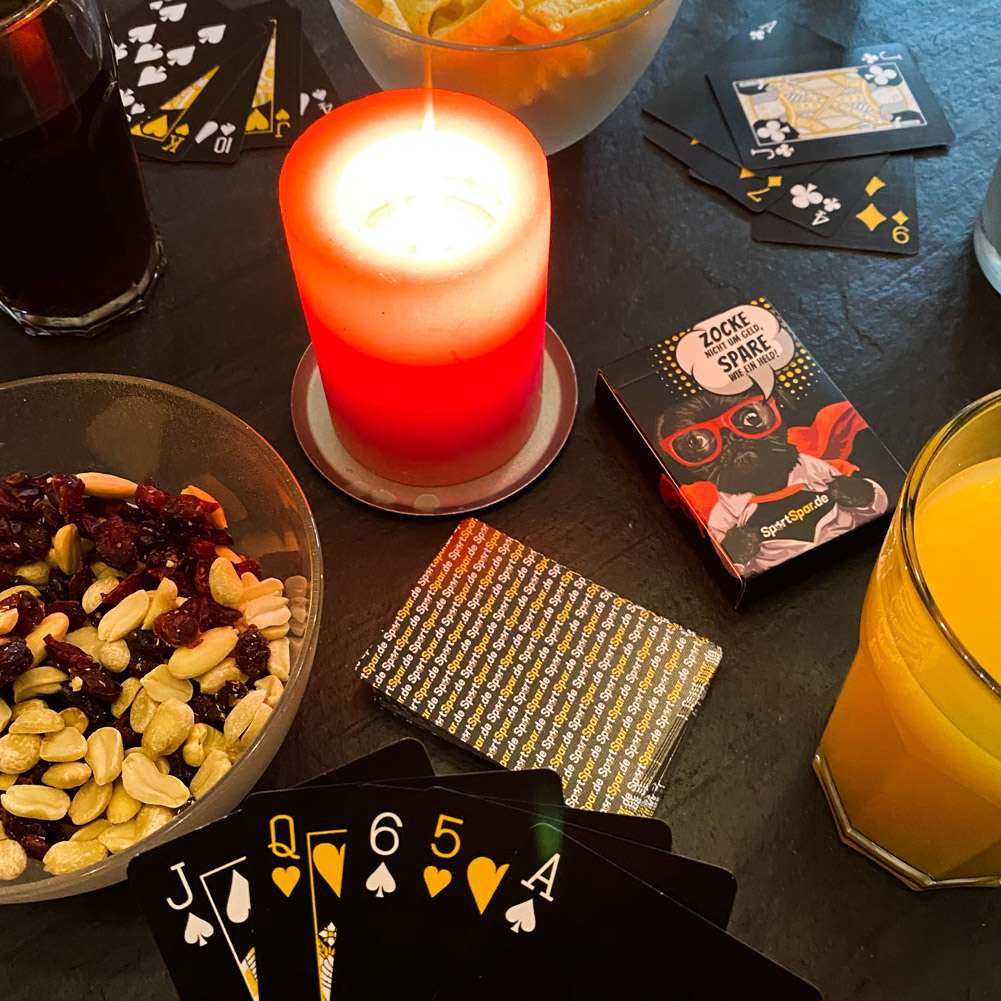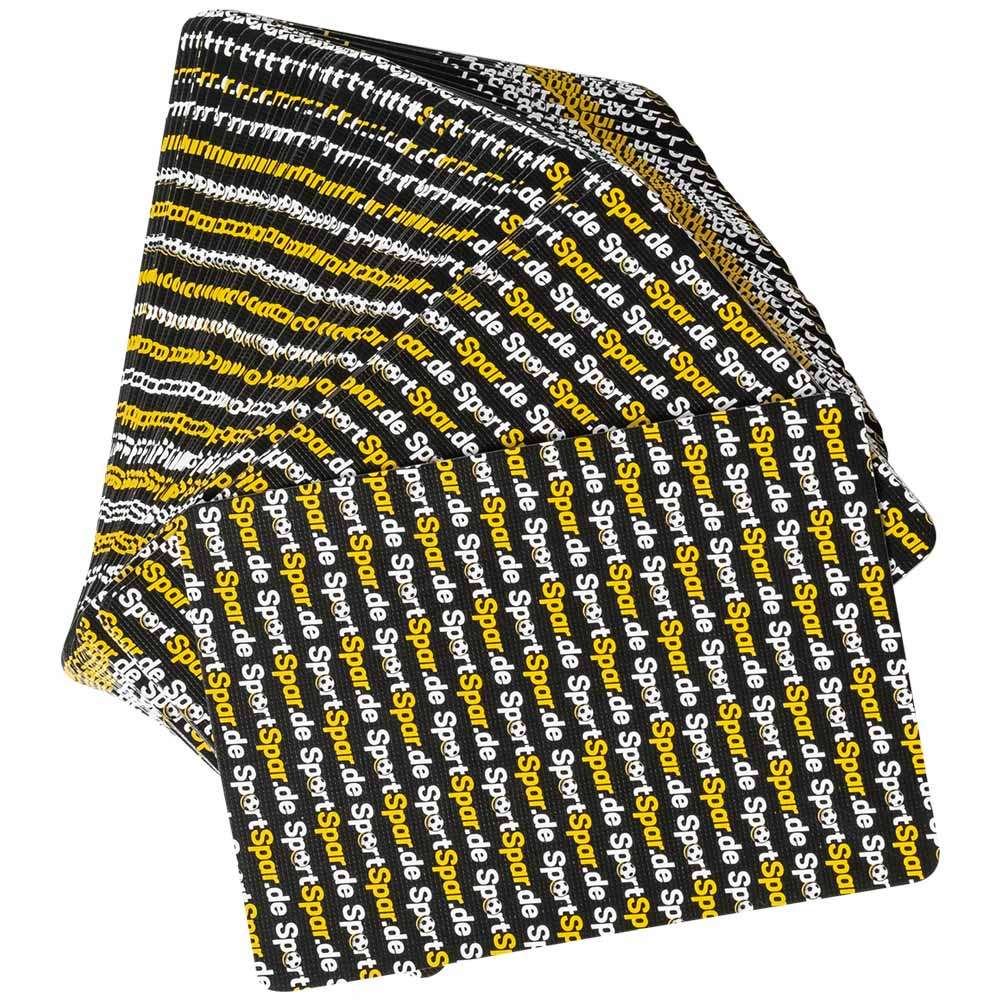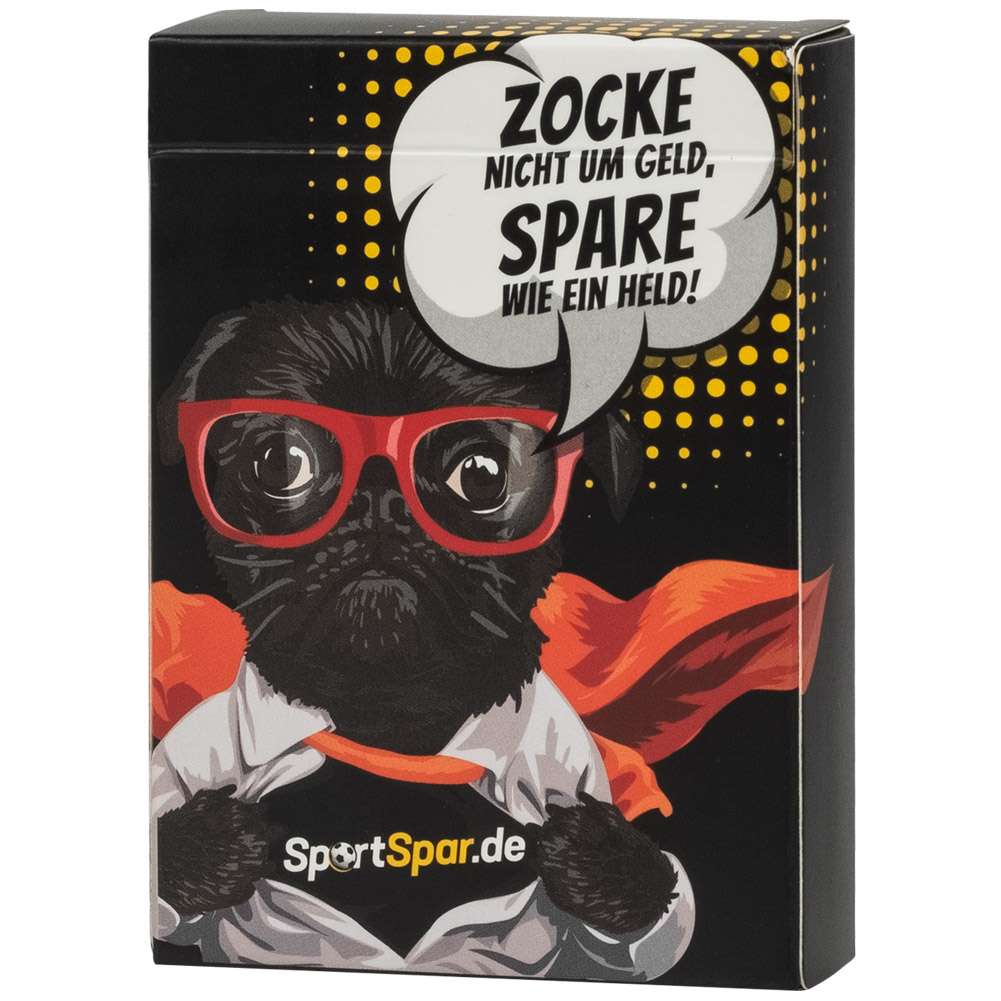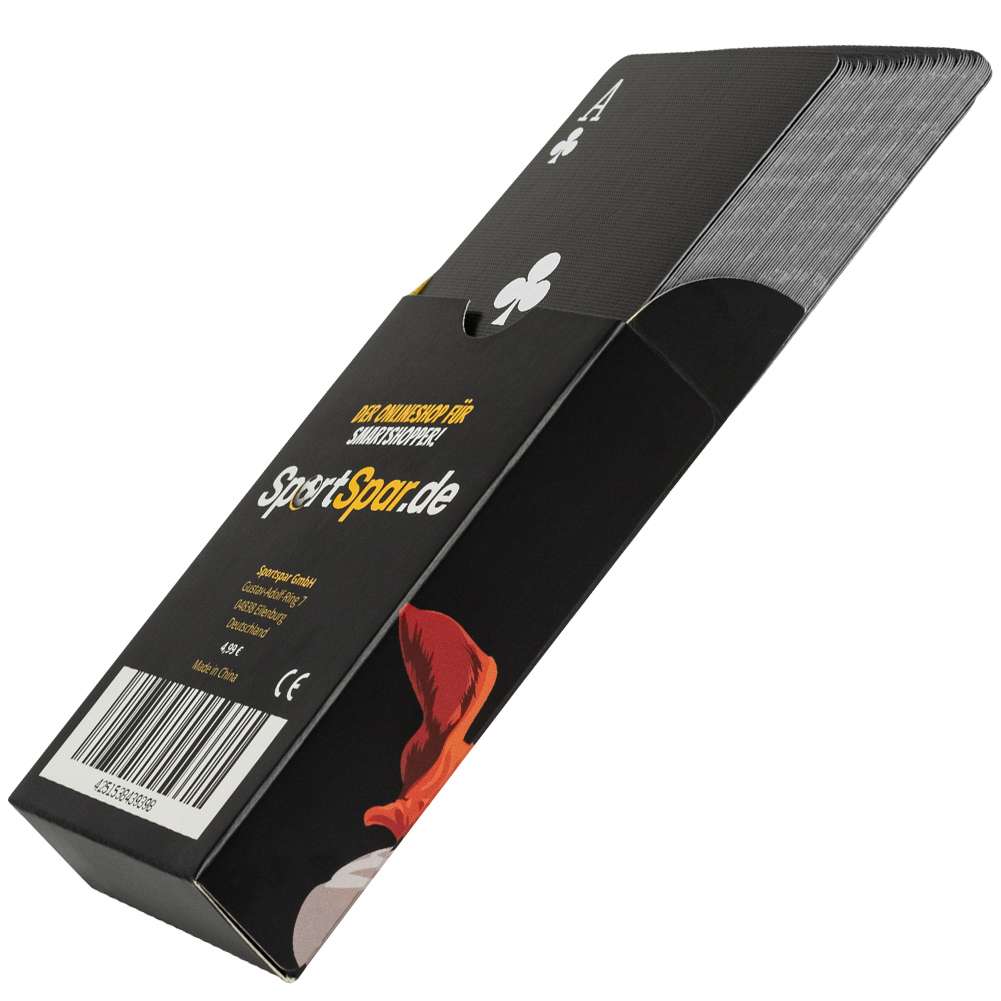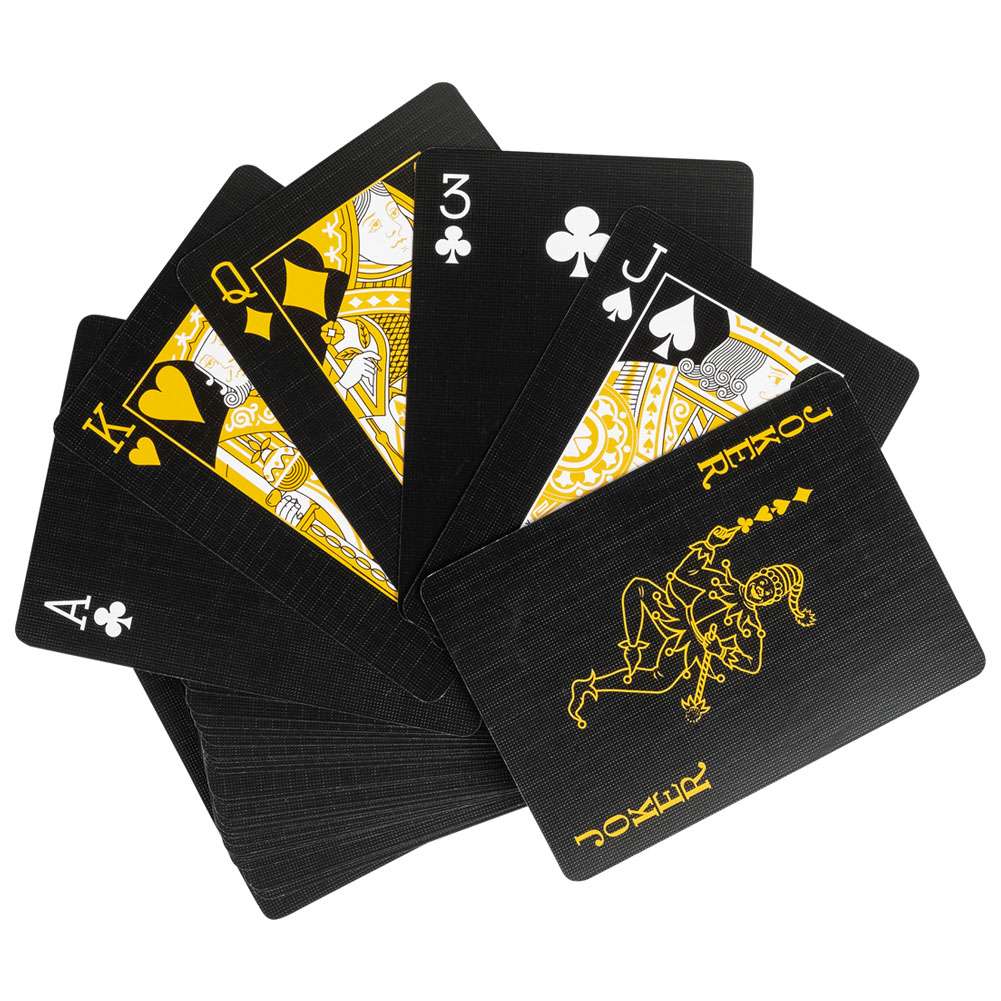 Hot Deal! Already 15 sold within 24h!
Sportspar.de "SmartZocker" Pack of Cards
Item number:

69085434-69085433
What's gone is gone!
Big brands for small prices, every day
Everything available from stock
In stock, delivery time 2-7 days within Europe
Brand: Sportspar Material: paper Sportspar.de logo on the card box and large area on the...
more
Description
Sportspar.de "SmartZocker" Pack of Cards
Brand: Sportspar
Material: paper
Sportspar.de logo on the card box and large area on the back of the cards
"DON'T GAMBLE FOR MONEY. SAVE LIKE A HERO!" lettering as a graphic on the card box
Dimensions (card): approx. 8.5 x 6.5 in cm
Dimensions (packaging): approx. 9.5 x 7 in cm
Weight: about 100g
54 cards
Anglo-American hand (with the suits clubs, spades, hearts, diamonds)
Card hand contains: card values from 1 (corresponds to the ace) to 10, court cards (jack, queen, king) in the respective suits and two jokers
water and stain resistant
black Pack of Cards with white and yellow numbers and symbols
large symbols and numbers in the corners of the Pack of Cards
pleasantly grippy Pack of Cards
rounded edges
incl. card box (cardboard)
NEW, with tag & original packaging