Nike Fit Dance Cropped Layering Fitness Top 212694-300
Item number:

52803548-52535800
RRP1 €32.99
You save: €24.00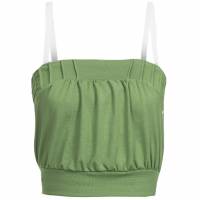 What's gone is gone!
Big brands for small prices, every day
Everything available from stock
In stock, delivery time 4-14 days within Europe
High quality Women Fit Dance Fitness Top from Nike. This Women Top is a very pleasant and...
more
Description
Nike Fit Dance Cropped Layering Fitness Top 212694-300
High quality Women
Fit Dance Fitness Top
from Nike.
This Women Top is a very
pleasant and comfortable fitness Top, the universal
can be used, It is ideal for your
Fitness workout or for dancing. With this you do
always a good figure!
Manufacturer: Nike
Item number: 212694
high quality embroidered manufacturer logo
Material: 92% polyester; 8% elastane
Nike FITDRY
new, with label & in original box